For Order or Inquires:jf.chen@bescomedical.com
Choose Language:
English
/
español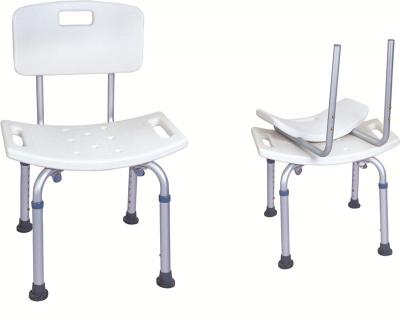 Prodcut Name:
Aluminum Shower Chairs
Code:
BES-BS020
Product Description
Aluminum Shower Chairs
Specifications:
Carton Size:650*360*410mm
Packing Quantity:4pcs/ctn
Features:
Easy Tool free assembly of back, seat and legs.
Drainage holes in seat reduce slipping.
Aluminum frame is lightweight, durable and corrosion proof.
Height adjustable, angled legs with suction style tips provide additional stability.
Support collar prevents leg movement